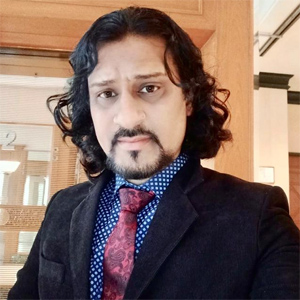 Dr. Sachin Naiknaware
MBBS, MS (Gyn), FICLS, FMAS
Consultant Gynaec Endoscopic Surgeon
MBBS: Grant Medical College and Sir J J group of hospitals, Mumbai (1997-2003)
MS (OBGYN): Grant Medical College and Sir J J group of hospitals, Mumbai (2004-2007)
Fellowship of Indian College Of Laparoscopic Surgery
Fellowship in Minimal Access Surgery
Diploma in Minimal Access Surgery
Diploma in IVF UKSH Germany
Advanced Training in Gynaec Endoscopy, India
Consultant at:

Shah Multispeciality Hospital, Virar (W)
Criticare Hospital & Research Centre, Andheri
Breach Candy Hospital & Research Centre, Mumbai
Wockhardt Hospital, Mira Road.

Previous appointments held:

Registrar in OBGYN ADITYA Birla Memorial Hospital, Pune
Assistant professor in OBGYN at Grant Medical College and Sir J J Group of Hospitals, Mumbai
Private practice & Consulting Freelance
House surgeon in Oncosurgery in Laks and Budhrani cancer research hospital ,Pune
House surgeon , General Surgery B.Y.L Nair Hospital Mumbai
Junior Resident Cama and Albless Hospital & Sir J J Group of Hospitals
Chief Resident Saint George Hospital Mumbai
Resident Physician In OBGYN At K .K. Hospital And Research Centre. SINGAPORE.

EXPERIENCE IN OBSTETRICS:

Normal deliveries
Caesarean sections
Assisted breech deliveries
Assisted vaginal deliveries
Forceps deliveries
Vacuum deliveries
Manual removal of placenta
Cervical tear suture

EXPERIENCE IN GYNECOLOGY:

D & C (Dilation and Curettage)
Abdominal Hysterectomy
Vaginal Hysterectomy
Diagnostic Hysteroscopy
Diagnostic Laparoscopy
Ovarian cyst removal
Ectopic Pregnancy
Exploratory Laparotomy
Laparoscopic Myomectomy
Laparoscopic Hysterectomy
Laparoscopic Cystectomy
Laparoscopic Sling surgery
Laparoscopic Ectopic Pregnancy
Diagnostic Hysterolaparoscopy
Hysteroscopic Operative

EXPERIENCE IN OTHER SPECIALTIES:

House Surgeon - in Oncosurgery at Inlaks and Budhrani. PUNE
House Surgeon - in General Surgery B.Y.L.Nair Hospital. MUMBAI
Selected as a Medical officer Grade A through Maharashtra Public Service Commission.
Vice President - Maharashtra Association of Resident Doctors (MARD, Mumbai) 2005-2006
Diploma In Naturopathy At Nature Cure Institute Nashik
Advanced Training In Gynaec Hysterolaparoscopy
Communication Course For Resident Doctors , K K Hospital Singapore

Teaching Experience:

Teaching for undergraduates students.( Lectures & Tutorials)
Teaching for Post graduate students
Teaching for nursing students

MEDICO LEGAL:

Member of an enquiry Committee of Grant Medical College for Govt of Maharashtra.

Social Work:

Participated in diagnostic and management camp organized by Rotary Club, Bombay.
Attended camp on diagnosis of Cancer Cervix at Ganeshpuri as a Gynecology Consultant.
President of Charitable Trust 'Naik Pratisthan'
SPECIAL GENERAL MEMBER of ALL INDIA HUMAN RIGHT ASSOCIATION (NGO)
Laparoscopy:

Diagnostic Laparoscopy for Infertility, DUB, Chronic Pelvic Pain
Lap. Tubal Ligation
Lap Salpingostomy / Salpingectomy for Ectopic Pregnancy
Endometrosis Surgery
Tuboplasty
Lap Ovarian Cystectomy
PCOD Drilling
Total Laparoscopic Hysterectomy
Lap Myomectomy
Lap Adhesiolysis
Sling Surgery
TO Adnexal Mass Resection



Hysteroscopy:

Diagnostic Hysteroscopy for Infertility, DUB, Uterine Anomalies
Operative Hysteroscopy for misplaced IUCD Foreign Body
Polypectomy
Myomectomy
Adhesiolysis
Septum Resection
Adhesio Lysis
Metroplasty
Tubal Cannulation
Research:

Cancer Cervix - An evaluation at tertiary Health Care Centre.

Research Paper:

Presented a research paper at 3rd world congress of OBGYN at Bangkok, Thailand on November 2019 on Cancer Cervix.
Research paper presentation on Adnexal Torsion Management at 3rd YUVA FOGSI CONFERANCE, SURAT, INDIA
Case study on secondary abdominal pregnancy - accepted to be published in FOGSI Journal.
Presented research paper at INTERNATIONAL FOGSI FIGO CONFERENCE MUMBAI. April-2011 titled Cancer Cervix: An Evaluation
Conference Attended:

37th annual conference of Mumbai Obstetric and Gynecological Society, Mumbai.
2nd World Congress on Practical Infertility Management and Human Reproduction, Mumbai 2006.
International Fogsi - Figo Conference Mumbai -2011 April
Endoeye Conference. Annual Conference Of Nasik Endoscopic Society 2012
Chaired A Paper Presentation Session At . Medicon-2011. Grant Medical College, Mumbai
8th International Conference of Minimal Access Surgeons of India


Workshops Attended:

International Obesity Surgery Workshop - Bombay Hospital, Mumbai 2005.